At long last, I'm delighted to present the Colon Therapy Directory. If you are a colon therapist who would like to be considered for the directory or a reader who would like to recommend someone, please send an email with all the details of the practice to info@detoxtheworld.com.
Please note that research into these therapists have been made via phone conversations with the therapists. With the exception of a few of the listings below, I have not personally been treated by these therapists. We understand that all the therapists listed below offer the gravity method and remain in the room with you throughout the treatment. Anything else is not advisable. Please also note that while the LIBBE method is not my method of choice, I've included listings for therapists who offer the LIBBE units because they are widely available, can work well on many people and they are gravity-centered and safe. I have deliberately not included pressurized methods and all "open" system colonic systems.
Happy eliminating!
UNITED STATES OF AMERICA
---
INTERNATIONAL
---
ARIZONA
---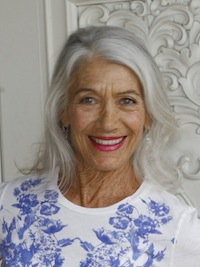 Intestinal Health Institute
4427 E 5 St Tucson AZ 85711
Therapist: Sheila Shea MA
Phone: (520) 325-9686
Fax: not available
Email: intestines@sheilashea.com
Website: https://sheilashea.com/colon-hydrotherapy/
Colon hydrotherapy, gut nutrition & GAPS; detoxification.

Ancient Waters Colon Therapy
Oracle and El Conquistidor Way
Tucson, AZ 85737
Therapist: Ann Schnell
Phone: (520) 575-5812
Fax: not available
Email: ancientwaters@hotmail.com
Website: www.ancientwaters.info
CALIFORNIA
---
Berkeley
Wet Moor Hydration Center
Therapist/owner Lisa Wetmore
Address: 1962 University Avenue, Suite 2
Phone: 510-548-8044
Website: www.thecolonicshop.com
A raving client sent this listing to me, "I have a serious condition, adynamic ileus, i.e., my colon's peristaltic action has stopped. Fortunately, I am beginning to see improvement, but it was Lisa who I think kept me from having to be hospitalized. When I made my first appointment she talked to me for several minutes, suggesting things to try in support of getting my bowels back on track. Then, when I got there she put me immediately at ease. I love her personality. She's funny and maternal and full of good advice. I was able to feel relief from the start, but it was in my 3rd session that I could tell my body was really starting to respond…I found my 45 minute sessions very relaxing and meditative. Lisa would deeply knead my stomach and put a hot pad on it periodically, which helped a lot. Lisa got me through a very difficult time and I would not hesitate to visit her again if I need it."
Purity Transformational Center
2912 Claremont Ave. #3 Berkeley, CA 94705
Therapist: Jamie De Fount
Phone: (510) 224-5653
Website: www.puritytransformationalcenter.com
Eureka
WholesomelyU
3020 H Street
Eureka,  CA 95501
(707) 798-6305
Therapist: Jill Rice
Email: info@wholesomelyu.com
Website: http://wholesomelyu.com/
Jill a retired OB/GYN RN, currently an Integrative Nutrition Health Coach. She is a colon hygienist that practices the Woods Gravity method and was trained by Cindy Paiva at Institute of Colon Hygiene.
Southwest Riverside County
Renewed Health Associates
29379 Rancho California Road, Suite 106
Temecula,  CA 92591
Phone: (951) 795-8080
Therapist: Robin Varnet, Board Certified Doctor of Natural Medicine, Board Certified Instructor, Iridologist and Certified Raw Foods Chef.
Email: Admin@RenewedHealthAssocs.com
Website: www.colonwhisperer.com/
Our Naturopathic wellness center offers Woods Gravity, open and closed colonic systems as well as Quantum Reflex Analysis and Biofeedback testing.
Oroville (& all Butte County)
Oroville Healing Massage & Detox
1440 Myers St, Ste D, Oroville, CA
Therapist: Lisa Deery
Phone: (530) 717-3734
Email: lisadeery@yahoo.com
Trained and certified in Woods method of gravity colonics, Lisa uses digestion focused massage and a little hot stone therapy to assist in relaxation during the procedure.
Los Angeles
LA Gravity Colonics
1445 N. Gardner, West Hollywood 90046
Therapist: Xell Calderer
Phone: 310-401-4484
Email: xell@lagravitycolonics.com
Website: https://lagravitycolonics.com
Xell Calderer has been a Woods Gravity Colon Hydrotherapist since 2008, having founded thriving practices on both the East and West Coasts. She was trained by Michael Perrine (founder of Vitality New York City) of the Gil Jacobs lineage. Xell is very familiar with the lifestyle Natalia recommends.
Monterey
Flowing Waters Wellness Center 
1011 Cass Street, Suite 203
Monterey, CA 93940
Therapist: Lisa McCardle, I-ACT Certified, CMT, energy healer
Phone: (831) 333-0409
Email: heartnhands@yahoo.com
Website: www.FlowingWatersWellness.com 
Address: 2633 Windmill View Rd.
San Diego, CA 92020
Therapist: Millan Chessman (I-ACT Instructor Certified Therapist)
Phone: (619) 562-5446 or (800) 311-8222
Fax: not available
Email: info@coloniccleanse.com
Website: not available
San Francisco Bay Area
Purity Transformational Center
2912 Claremont Ave. #3 Berkeley, CA 94705
Therapist: Jamie De Fount
Phone: (510) 224-5653
Website: www.puritytransformationalcenter.com
Santa Barbara
Healing Waters Detox Center of Santa Barbara
26 East Sola Street
Therapist: Suzie Sebastian
Phone: (805) 453-2942
Fax: not available
Email: suzies@silcom.com
Website: not available
I was trained and practice the Woods Gravity Flow method. I have over 8 years of experience.
SB Gravity Colonics
26 East Sola Street, Santa Barbara, CA 93101
Therapist: Erika Peterson
Phone: (949) 212-3437
Fax: not available
Email: Sbgravitycolonics@gmail.com
Website: www.Sbgravitycolonics.com
I was trained in the Woods Gravity Method in August 2021 and mentored since by Xell Calderer and Breanna Wood. I am excited at the opportunity of building up my roster of clients and I desperately want to help people to achieve their greatest health and vitality.
COLORADO
---
Boulder
Boulder Colonic Center
6903 Totara Place
Niwot, CO  80503 (just outside of Boulder)
Therapist: Mardell Hill
Phone: 303-530-3899
Fax: not available
Email: mardell@bouldercoloniccenter.com
Website: www.bouldercoloniccenter.com
Gravity Colonics
Therapist: Karen
Phone: 720-290-0141
Email:  gravitycolonics@yahoo.com
Website: www.gravityboulder.com
Karen is certified in the Woods Gravity Method. She has also attended Natalia's advanced teacher training and is very familiar with this diet and lifestyle.
Aqua Bliss Colonics
6650 W. 44th Ave, Ste 2A
Wheat Ridge, CO 80033
Therapist: Sarah Strothkamp, I Act certified
Phone: 303-776-0516
Email: AquaBlissColonics@gmail.com
Website: www.AquaBlissColonics.com
FLORIDA
---
RB Institute, Inc.
13550 Reflections Pkwy #5-502
Fort Myers, FL 33907
Therapist: C. Robyn Berry, LMT CRR CCT CLDT
Phone:(239) 939-4646
Fax: not available
Email: RBInstitute46@GMail.com
Website: www.robynberry.com
I use the Gravity Method and also have an infrared sauna, ox/ozone steam treatment cabinet and foot detox. I am an IIR Certified reflexologist, Upledger-trained crainosacral, SER, Cert. Lymph Drainage, Barrall Visceral work, Massage etc.
Sione' Wellness Center, LLC
6651 Vineland Roade, Ste. 150
Orlando, Fl  32819
Therapist: Lucy Westervelt
Phone:(407) 447-9017
Fax: (407) 447-9018
Email: lucy@sionewellnesscenter.com
Website: www.SioneWellnessCenter.com
GRD Holistic Healing
708 6th Street, Miami Beach, Fl 33139
Therapist: Diane Fragale
Phone: (917) 674-2746
Email: grdhealing@earthlink.net
Website: www.grdholistichealing.com
Specializes in Gravity centered colonics only with Holistic Health and Nutrition support and education.  Juice fasts and guided Detox Programs are available.  Diane has over 26 years experience and originally trained and healed by Gil Jacobs.  She is the embodiment of tissue cleansing and natural raw living.
Gardens Wellness Center
3008 South Dixie Highway, West Palm Beach, Fl 33405
Therapist: Diane Fragale
Phone: (917) 674-2746
Email: grdhealing@earthlink.net
Website: not available
Specializes in closed system colonics that are gently and effectively administered by Diane.  Diane is gravity trained with 16 years experience. Guided detox packages are available and nutrition counseling and holistic healing info always provided with each session as it applies to the individual.  Diane has over 26 years experience and originally trained and healed by Gil Jacobs.  She is the embodiment of tissue cleansing and natural raw living.
Bay Area Colon Therapy
7569 Ulmerton Road Largo, FL 33771
Therapist: Sue Ontiveros, CT, LMT, iFHi
Licensed colon therapist
Phone: 727.212.3635
Email: sue@bayareacolontherapy.com
SUEONTIVEROSE@MSN.COM
Website: bayareacolontherapy.com
Sue was trained at the Wood Hygienic Institute by Helen Wood in 2006.
My client, Julie writes, "This is the Tampa bay area's best colon therapist. She does Woods method. Please add her to your directory." – Thanks, Julie!
GEORGIA
---
Active Care Health Center
3055 Johnson Ferry Road
Marietta, GA 30062
Therapist: Yvonne Ness
Phone: (770) 552-7008
Fax: not available
Email: not available
Website: www.activecarehealthcenter.com
Yvonne Ness is a graduate of the Atlanta School of Massage. She has been a licensed and certified massage therapist since 1987 and a trained and certified colon therapist since 1998. She administers Woods Method gravity colonics.
The Star Wellness Center
Sandy Springs Location:
275 Carpenter Drive, Suite 202
Atlanta, Georgia 30328
Therapist: Mary Cote (I-ACT certified therapist)
Phone: not available
Fax: not available
Email: not available
Website: not available
Virginia Highlands Location:
1097 Briarcliff Place NE
Atlanta, Georgia 30306
Phone: (404) 497-9268 (for both locations)
Fax: (404) 876-3820
Email: joseph@starwellnesscenter.com
Website:www.starwellnesscenter.com
Sacred Waters
500 W. Lanier Ave, Suite 701
700 Magnolia Office Park, Fayetteville, GA 30214
Therapist: Kelly Jorae
Phone: 770-460-9122
Fax: 770-460-9132
Mobile: 678-681-1585
Email: kjorae@sacredwaters.net
Website: www.sacredwaters.net
Note: Libbe Water Lilly System
ILLINOIS
---
Chicago
The Chicago Wellness Center
1900 W. Addison
Chicago, IL 60613
Phone: (773) 935-9147
Fax: not available
Email: not available
Website: not available
Partners in Wellness
1967 N. Dayton
Chicago, IL 60614
Therapist:  Alyce Sorokie
Phone: (773) 868-4062
Fax: not available
Email: gutwisdom@aol.com
Website: www.gutwisdom.com
From Scratch Wellness Services
2020 Dean St Suite E, Saint Charles IL 60174
Therapist: Jennifer Stanley, I-ACT Certified Instructor, NBCHT Certified
Phone: (630) 945-3867
Fax: not available
Email: info@fromscratchwellness.com
Website: www.fromscratchwellness.com
Please note: We recommend their gravity unit, not the pressurized system.
Iowa
Oasis Wellness
406 W. Adams Ave
Fairfield, Iowa 52556
Therapist: Joanie O'Casey
Phone: 641.209.7557
Email:  Joanie@fairfieldcolonics.com
Website: www.FairfieldColonics.com
Joanie is a seasoned colonic therapist who uses state-of-the-art equipment.  She received her training in 1980.  Over the years she has administered thousands of "closed system" colonic treatments in various areas of the United States, including the Hawaiian Islands where she lived for 7 years.  Her sensitivity  to the uniqueness of every individual ensures that the colonic experience will be as effective and comfortable as can be.  Her sense of humor contributes to a relaxed atmosphere, and sets her clients as ease.
KANSAS
---
Colon Care Center
7923 Floyd Street
Overland Park, Kansas 66204
Therapist: Rosie Matchette
Phone: 913-962-6721
Email: rosie@rosiematchette.com
Website: www.rosiematchette.com/
"I love going to her [Rosie] and getting colonics, she truly cares about the health and well being of her clients. I now live in Florida having retired and whenever I go through Kansas, I always make an appointment to see Rosie." – Patrick F., FL
MASSACHUSETTS
---
The Natural Path Alternative
214 Market Street
Brighton, MA 02135
Phone:(617) 787-5040
Fax:(617) 787-5834
Email: colonics@earthlink.net
Website: www.healthycleansing.com
Hampshire Colon Hydrotherapy
25 Holyoke Street
Easthampton, MA 01027
Therapist: Linda Whitford, Certified Colon Hydrotherapist
Phone:(413) 527-8332
Fax: not available
Email: not available
Website: not available
Linda is a wonderful colon-hydrotherapist and healing catalyst. This is where I send both of my beloved parents! -Ana Ladd-Griffin
Sage Joya Z. Baynes
I-ACT Instructor Certified, NBCHT Certified
Lifetime Health & Consulting, LLC
1166 Massachusetts Avenue
Cambridge, MA  02138
Phone: 617-710-1337
Email: lifetimehealth@colonlove.com
Website: www.colonlove.com
MISSOURI
---
St Louis
Ancient Waters
Gravity Colon Therapist
St Louis MO
Therapist: Ann Schnell
Phone:520.575.5812
314.416.4900 (w)
"It's a moving experience"
Website:www.ancientwaters.info
NEW JERSEY
---
Doody Free Girl
189 Brunswick Street
Studio D
Jersey City, NJ 07302
Therapist: Jen Gonzalez
Cleansing Concepts
2 Bridge Ave, Suite #316,
Red Bank, NJ 07701
Phone: 732.741.2444
Website: www.cleansingconceptsworld.com
H2O Flow
Millburn, NJ
Phone: 646-270-7580
Therapist: Maren Epstein
Email: h20flowny@gmail.com
Website: www.h20flow.com
Yelp Reviews: http://www.yelp.com/biz/h20-flow-brooklyn-2
Fairfield
Therapist: Sandra LaMorgese
Phone: (973) 244-1717
Email: sandra@wiwellnessinnovations.com
Website: www.wiwellnessinnovations.com
Life, Strength & Health Holistic Center
70 Pearl Street, 1st Fl
North Plainfield, NJ 07060
Therapist: Kimberly Singleton-Hester, I-ACT Certified
Phone: 1-800-503-7127 ext. 0
Fax: 1-800-503-7127
Email: Kim@LifeStrengthandHealth.com
Website:  www.LifeStrengthandHealth.com 
Powerflow Yoga
254 Main Street, Chatham NJ 07928
Therapist: Cara Landa
Phone: 908-358-9441
Email: caravic@mac.com
Website: www.powerflownj.com
Lotus Sky
33 Plymouth Street, Suite LL1
Montclair, NJ 07042
(At the Academy Square Wellness Center)
Phone: 973.610.2779
Website: lotus-sky.com
Open 7 days by appointment only
Certified therapist trained by Gil Jacobs who is noted for producing the most highly skilled therapists in the Woods Gravity Method. For colonics you can count on for safety and effectiveness, visit Lotus Sky at Montclair's premier "All Green" wellness center.
Colon Hydrotherapy Center
Bergen County, NJ
Therapists: Linda Strobeck and Jen Gonzalez
Phone:1-201-310-2860
"Linda and Jen have an intuitive knowledge of their craft that cannot be taught. Added to their calm and relaxing atmosphere, and passion for the work, this is an incredible colonic experience!" – Ana Ladd-Griffin
Lavage
Therapist: Anne Mahe and Leona Yhap
Address: 24-26 Church St. Montclair, NJ 07042
Phone: 973-655-0655
Email: anne@allaboutcleanses.com
Website: www.lavagecolonics.com
Lavage incorporates the use of therapeutic grade essential oils, reflexology and herbal infusions in their colonic experience such as coffee and wheatgrass.  Our specialties are intestinal cleansing, liver flushes, kidney flushes and skin flushes.
Inner Bodyworks
Address: Bergen County, NJ
Therapist: Janine Chessa
Phone: (201) 579-3420
Email: janine@innerbodyworks.net
Website: www.innerbodyworks.net
Janine holds a very significant position on my Internal Glam Squad. She has the perfect bedside manner. She makes me feel at ease and provides a comfortable space. It's a spiritual and informative experience every time I go. -M. Smith, NY
NEW MEXICO
---
Vitality Works
126 Quincy St NE
Abq, NM 87108
Therapist: Ann Marie Roth, NTS, LMT #5350
Phone:(505) 280-3615
Fax: not available
Email: not available
Website:www.vitalityworksnm.com
Las Cruces, NM
Therapist: Janetta Penderson
Phone: (575) 621-3195
Fax: not available
Email: not available
Website: not available
NEVADA
---
Cultivate Health, LLC
219 Kingsbury Grade, Suite 2A
Stateline, Nevada 89775
(South Lake Tahoe)
Therapists: Cindy Paiva
Phone: 775-580-5253
Email: tahoedetox@gmail.com
Website: www.tahoedetox.com
NEW YORK
---
DTX | cellular evolution
Located @ E54th St. Between 2nd & 3rd Ave.
Therapists: Cindy Suarez (co-founder), by appointment only.
Phone: 212-644-1040
Email: evolve@dtxnyc.com
Website: www.dtxnyc.com/colonics/
Over 20 years of experience as a therapist. Offer chlorophyll infusions to help alkalize and nourish the colon.
GrdHealing NYC
Therapist: Diane Fragale
Phone: 917-674-2746
Fax: not available
Website: www.grdhealing.com
Release NYC
124 East 40th Street – #703
New York, NY 10016
(bet Park Ave & Lex)
2 blocks south of Grand Central Station
Therapists: Tom DeVito, Jen Gonzalez, Patrick Fannon, Vania Bescome & Jennifer Leigh
Phone: 212 880 2100
Email: info@releasenyc.com
Website: www.releasenyc.com
All therapists are trained by Gil Jacobs and are very knowledgeable in diet and detoxification.
We also offer holistic/vegan skin care treatments, massage, Infra-red sauna, B.E.S.T. private yoga, dietary consultation, lectures & love.
Open 7 days
Tara Colon Hydrotherapy
50 W 34th St 16A12
New York, NY 10001
Therapist: Tara Lingister Vaughn
Phone: 212-678-8664
By Appointment Only
Gravity East Village
515 East 5th St.
Unit 1A (press 104 then the bell symbol)
Between Ave. A & B
Phone: not available
Fax: not available
Email: not available
Website: www.gravityeastvillage.com
Mike Perrine and Donna Perrone are highly experienced colon therapist who will be able to give you excellent detox information and a first rate colonic. Check out their radio show: http://www.nytalkradio.net/moreinfo/moreinfovitality.html
FLO Hydrotherapy
Located in the West Village- 10th st between w.4th & Bleecker St.
Therapists: Florence Nguyen & Yoshi Saito
Phone: 917-728-0297
Email: mcflowin@gmail.com
Website: www.flohydrotherapy.com
Both therapists trained & worked for Gil Jacobs. We also offer chlorophyll and coffee implants in our gravity colonic system.
Cleansing Concepts
353 Lexington Ave., Suite 1603
New York, NY 10016
Phone: 212.256.0032
Website: www.cleansingconceptsworld.com
Brooklyn
Therapist: Julie Brown
87 Fort Greene Place
Brooklyn, NY 11217
Therapist: Julie
Phone: 201.638.7400
Email: JulieRBrown@gmail.com
Julie is an excellent therapist who has trained under Gil Jacobs for several years.
H2O Flow
313 7th St (between 4th Ave & 8th St)
Brooklyn, NY 11215
Phone: 646-270-7580
Therapist: Maren Epstein
Email: h20flowny@gmail.com
Website: www.h20flow.com
Yelp Reviews: http://www.yelp.com/biz/h20-flow-brooklyn-2
FLO Hydrotherapy
Located in the West Village – 10th st between w.4th & Bleecker St.
Therapists: Florence Nguyen & Yoshi Saito
Phone: 917-728-0297
Email: mcflowin@gmail.com
Website: www.flohydrotherapy.com
Both therapists trained & worked for Gil Jacobs. We also offer chlorophyll and coffee implants in our gravity colonic system.
Queens
Ascend Colonics
Therapist: Seth Block
Phone: 347-558-9845
Fax: not available
Email: information@ascendcolonics.com
Website: www.ascendcolonics.com
Long Island: Bridgehampton
Therapist: Vibeka
Phone: 631-725-1360
Email: not available
Website: not available
I have personally had the pleasure of several colonic sessions with Vibeka. She is not only an outstanding colon-therapist but she is an extraordinary woman who embodies the graces of the big picture of this lifestyle. I highly recommend her! – Natalia
Inner Light Retreat Center
120 Ray Road
Greenwich, NY 12834
Phone: (518) 253-7184
Fax: not available
Email: not available
Website: not available
This is a vegan raw food retreat on 150 acres of the rolling hills of Greenwich, NY. Check out their all-inclusive packages (think ClubMed of detox 🙂 with food, lodging and many healing modalities, such as colonics, massages, Vortex energy healing etc.
Ever Clean Colonics
Westchester County, NY & Fairfield County, NY
Open 7 days a week by appointment
Phone: (914) 409-7760 or (203) 542-7822
Email: info@evercleancolonics.com
Website: www.evercleancolonics.com
Elaine – I-ACT Certified
Lifeline Hygienics Colonics
150 Theodore Fremd Ave. Suite B15 Rye, NY 10580
Therapist: Tovah Nahman
Phone: 914-921-5433
Email: tovahlicious@gmail.com
Website: not available
Certified Woods Gravity colon hydrotherapist with 20 years experience!
Cleansing Concepts
269 East Main St, Suite #F1,
Smithtown, NY 11787
Phone: 631.656.6313
           And
825 East Gate Blvd,
Garden City, NY 11539
Phone: 516.640.5322
Website: www.cleansingconceptsworld.com
NORTH CAROLINA
---
Wellville Massage & Hydrotherapy
Chapel Hill Road in Durham, NC
Therapist: Kim Dupre
Phone:(919) 730-4542
Fax: not available
Email: wellville1111@yahoo.com
Website: not available
OHIO
---
Whispering Pines Nature Spa
16363 Pearl Rd, Suite C
Strongsville, OH 44017
Therapist: Ellison Rainsberger
Phone: (440)238-6079
Email: info@wpnaturespa.com
Website: http://www.wpnaturespa.com
OREGON
---
Chakra 17 West
Phone: (503) 493-9656
Fax: not available
Email: not available
Website: www.chakra17.com
Chakra 17 West is easily the best colon hydrotherpay practice on the west coast. It's founder, Wendy Jones was part of the orignial team of Gil Jacob's trained therapist. Wendy is exceptionally knowledgeable about all aspects of the cleansing lifestyle. Alec Steury and Kristen Andolino are also part of her expert group and get rave reviews!
Windspirit Wellness Retreat
Windspirit Medicine
Joseph, Oregon
Website: www.windspiritmedicine.com
Phone: 541 432-wind (9463)
Lotus Healing Waters
1642 N Coast Hwy (SeaTowne Center)
Newport, OR 97365
Phone: 503.593.1111
Therapist: Tricia Quick RN, BSN, Holistic Health Counselor, AADP, Colon Hygienist
Email: tricia@lotushealingwaters.com
Website: www.lotushealingwaters.com
Tricia is a wonderful Woods Gravity Method certified colon-hydrotherapist as well as a registered nurse. She comes highly recommended, and was personally trained by Cindy Paiva her her Institute of Colon Hygiene.
Oasis Colonics
Phone: (503) 752-5068
Email: oasiscolonics@icloud.com
Website: www.oasiscolonics.com
Oasis Colonics is the newest Woods Gravity Method Colonic center to come to Portland.  Owner Xell Calderer is the founder of Internal Hygiene, a thriving colonic office in Connecticut.  She received her Colon Hygiene certification at the Woods Hygienic Institute. She studied and mentored for three years with Senior Gravity Colonic Therapist, Michael Perrine, founder of Gravity East Village in NYC and one of the senior therapists under the famed Master Therapist, Gil Jacobs of NYC.  Xell is very familiar with the cleansing lifestyle and loves to share her experience with others.
PENNSYLVANIA
---
No listings currently
TEXAS
---
A Balanced Body
11333 N Central Expressway Suite 219
Dallas, TX 75243
Therapist: Cathryn Parnell, LMT, CCT
Phone: (214) 695-7838
Fax: not available
Website: www.abalancedbodycolonics.com
Love Thyself Day Spa 
101 S. Coit Road, Suite 349
Richardson, TX 75080
Therapist: Lisa Weeks
Phone: 972-644-4065
Email: lovethyself.mail@sbcglobal.net
Website: www.lovethyselfdayspa.com
Available 7 days per week by appt, including early bird & late hours
Utilizing the Woods' Method, Lisa has been a colon therapist for 20 years, and has numerous other wellness licenses & certifications, such as naturopathic studies, holistic nutrition, hypnotherapy, massage therapy, esthetician, nail tech, and more. Her spa uniquely specializes in detoxification & lifestyle change. Other detox services include Oxygenated Steam Sauna, Infrared Heat Therapy, Ion Cleanse Detox Foot Bath, Therapeutic Baths, Detoxifying Body Wraps, Cellulite Treatments, Lymphatic Drainage, Holistic Nutritional Counseling, Wellness Classes & much more. "Lisa sincerely cares for her clientele's well being and provides thorough, gentle, and deeply cleansing services. Lisa is open-minded. Her spa is peaceful and calming with thoughtful and pensive energy throughout. It is obvious that she deeply believes in the services she provides and the art of natural healing. Many people are looking for a "Quick Fix" but Lisa is above and beyond this mentality." – Lauren Talbot
OrganiCleanse Wellness Center
7505 Glenview Drive, Suite 152
North Richland Hills, TX 76180
Therapist: Teresa McAlister, CCT
Phone: 817-501-6173
Fax: 817-462-8170
Website: www.organicleanse.me
"It was one of the best colonics! She was very nice, took her time and didn't rush me. I started with a chi session and felt so relaxed. I've never felt more relaxed during a colonic. I highly recommend OrganiCleanse!" – Aubrey
VERMONT
---
Vermont Gravity Colonics, LLC 
87 S Main St, # 3C, Hardwick, VT
Therapist: Cecilia Leibovitz
Phone: 802 231 0591
Website: vermontgravitycolonics.com
VIRGINIA
---
Vitality Cleansing Centers
11862 Sunrise Valley Drive
Suite 101
Reston, VA 20191
Email: caroline@vitalitycleansing.com
Website: www.vitalitycleansing.com
703.485.5123
WASHINGTON STATE
---
Marie Pence: INNERGY
345 Knechtel Way, N.E. Suite 202
Bainbridge Island WA 98110
Phone: (206) 842-4505
Fax: not available
Email: not available
Website: WWW.HAPPYCOLONICHEALTH.COM
Marie has 35 years of colon hydrotherapy experience with the Gravity method and was trained by Dr. Bernard Jensen in the very early 70;s. She also served on staff at the original Hippocrates Health Institute in Boston- in the mid 70's and worked alongside Dr. Ann Wigmore for 3 years. Many of her clients fly in from elsewhere just to be treated by Marie! Her office is walking distance off the ferry from Seattle.
Read a review on Marie and her practice, Innergy: www.brighthub.com/health/alternative-medicine/reviews/39436.aspx
Eterna Holistic
2825 Mercer Island SE, #202
Mercer Island, WA 98040
Phone: (206) 683-9552
Email: eterndadetox2@gmail.com
Website: www.eternadetox.com
CANADA
---
Vitalife Digestive Wellness Clinic
2251A Queen St. E
Toronto, ON
M4E 1G3
Therapist: Stacey Smith
Phone: (416) 849-0004
Email: stacey@vitalifeclinic.com 
Website: www.vitalifeclinic.com 
British Columbia
Vestta Whole Health Centre
1138 Richards Street, Vancouver, B.C. V6B 3E6
Therapist: Lizette Kilpatrick
Phone: (604) 731-3571 & Toll free: 1.866.3VESTTA
Fax: not available
Email: not available
Website: www.vesttawholehealth.com
Gravity-centered & closed system
Compassionate Colonics
#105 – 15153 Highway 10, Surrey, BC V3S 9A5
Therapist: Stephanie Schlosser
Phone: (604) 574-6096
Fax: n/a
Email: bluesphinx@shaw.ca
Website: http://stephanieschlosser.wordpress.com/
Ontario
D'Avigon Digestive Health Center
113 Danforth Avenue (at Broadview)
Toronto, ON M4K 1N2
Therapist: Louise Comtois
Phone: (416) 465-1222
Fax: not available
Email: contactus@digestivehealthcentre.com
Website: www.digestivehealthcentre.com
AUSTRALIA
---
Release Wellness Centre
630 King Street
Erskineville NSW
Sydney, Australia
Phone: +61 433 505 878
Fax: not available
Email: leanne@releasewellnesscentre.com
Website: www.releasewellnesscentre.com
Established in 2009 by Leanne McGraw, Release uses the true Gravity Method and is the first to do so in Australia. When accumulated waste and toxic matter are removed from your system, the overall function of your body significantly improves along with its ability to heal. We take a holistic approach to your health; also offering customised dietary guidance to help you adopt a cleansing lifestyle. The team at Release truly live and breathe this lifestyle and will provide a safe, nurturing space for you to heal and thrive.
Colon Irrigation Melbourne
38 Glenferrie Road
Malvern, Victoria 3144
Phone: +61 (0) 3 9509 2133
Fax: +61 (0) 3 9509 2122
Email: info@colonirrigationmelbourne.com.au
Website: www.colonirrigationmelbourne.com.au
Edna Granot, founder of Colon Irrigation Melbourne, is a member of I-ACT (International Association for Colon HydroTherapy). The studio's goal is to help all clients reach their full potential and experience happy and healthy living.
The Last Resort Organic Detox Spa
71 Glenayr Avenue
North Bondi
NSW 2026
Phone: 02 9300 6033
Website: www.thelastresort.com.au
BALI, INDONESIA
---
The Yoga Barn
Jalan Raya Pengosekan, Ubud 80571
Therapist: Andréa Paige, Detox Director + Colon Hydrotherapist
Phone: +62 361 971 236
Email: cleanse@theyogabarn.com or thegravitygoddess@gmail.com
Website: http://theyogabarn.com/bali-holistic-healing#andrea
Andréa has trained closely with Helen Wood (of the Wood's Gravity Method)  for the past several years and now teaches colonics trainings, leads Detox retreats and guides people through fasts in Bali. Andréa leads the monthly Detox Retreats at the Yoga Barn and sees clients for Cleanses and Colonics at the healing center.
To become a certified colonic hydrotherapist with Helen Wood abroad:
Gravity Goddess Trainings
Bali, Indonesia
Email: TheGravityGoddess@gmail.com
Website: www.thegravitygoddess.com
Helen comes to Bali to teach Colonics trainings with Andréa Paige at the Yoga Barn. The next training will be April 2014. Opportunities to attend the training alongside BaliSpirit Festival or tag it onto a Yoga Barn Detox Retreat. Colonics given and received daily during the course.
ENGLAND/UK
---
Balance The Courtyard
250 Kings Road
Chelsea SW3 5UE
Phone: 020 7565 0333
Fax: not available
Email: enquiries@balancetheclinic.com
Website: www.balancetheclinic.com
Balance gets rave reviews from my friends and clients in the UK!
Brackenbury Natural Health Clinic
30 Brackenbury Road, London W6 0BA
Phone: 020 8741 9264
Fax: not available
Email: not available
Website: not available
Gravity-centered & closed system
Chelsea Healing Rooms
402 Kings Road (under Chelsea Health Store)
London SW10 0LJ
Phone: 020 7352 4774
Fax: not available
Email: not available
Website: not available
Gravity-centered & closed system
Ehl Colonics
Edinburgh
Phone: 020 7352 4774 OR 0131-557-1774
Fax: not available
Email: not available
Website: www.eh1colonics.com
Here's what someone emailed me about ehicolonics:
"This lovely lady runs a colonic irrigation practice in the centre of Edinburgh. She is certainly a very good reason to visit that city and she tells me that she has clients who come all the way from Shetland. My two hundred mile journey from the north of England pales into insignificance. Cathy is very gentle, very professional but very thorough. She is also a delightful bubbly person and a great muse. Her slogan is "Feeling good from the inside" really sums it all up! I leave feeling marvellous. I've been doing home enemas for some time but only started visiting Cathy this year. How I wish I'd started coming to see her years ago, but then we all have 20:20 hindsight.
HydroHolistic
24 Kensington Gardens Square
London W2 4BE
Therapist: Katherine Ung
Phone: 07976 610 830
Email: hydroholistic@gmail.com
Website: www.hydroholistic.com
Gravity closed system, fully disposable equipment, By Appointment Only
From the moment you walk into Katherine Ung's colonic room at HydroHolistic there is a lovely warm feeling, with soft music and lighting and a friendly smile you are put at ease. I have had other colonics at larger businesses and did not experience the same personal and relaxed environment. Katherine is the type of person you feel you can be 100% open and honest with. She has a genuine interest and indepth knowledge of colonics and naturopathic nutrition. My body, mood and general outlook on life has changed so much since clearing all that old waste from of my system. With Katherine's guidance I experienced a realtively easy week of juice fasting and colonics, coming out the other end a lot lighter, slimmer and happier. If you're looking for a way to break old eating habits and adopt a healthier lifestyle I couldnt think of a better kick start. Aside form aesthetics, for me as a singer, it is so important I breathe properly and I truly notice I can breathe easier with no more accumulation in my intestines! I will be having colonics at HydroHolistic as long as I live in London and look forward to enjoying all this new found energy. -Rebecca
SCOTLAND
---
Natural Holistic Health
Glasgow and Irvine
Therapist: Kim Tan
Phone: Glasgow (Regency Medical Clinic) – 0141 332 0303
Irvine (Colon Health) – 01294 271076
Fax: not available
Email: kim.tan@talktalk.net
Website:www.colon-health.co.uk
I thought it would be an uncomfortable and embarrasing procedure. However, when I met Kim I was very reassured and comfortable as she is a trained nurse with many years of medical experience. I would personally recommend Kim above others I have met, for her training, compassion and professionalism. It was wonderful to get the benefits of an exceptional therapy from someone that I felt I could trust and feel safe getting this treatment from.
SOUTH AFRICA
---
Lawson's Wellness Center (a retreat)
Plettenberg Bay, Cape Town
Therapist: Kate Forbes
Phone: 011-27-84-532-7838 or 011-27-84-980-5434
Fax: not available
Email: kate@sustainablehealth.co.za
Website: not available
Kate Forbes is top-notch. I highly recommend her if you are so lucky to find yourself in this exquisite corner of the world!
The Colon Health Centre
29 Wrensch Rd
Observatory
Cape Town 7925
Therapist: Rosabla
Phone: 2721-448-5562
Fax: not available
Email: not available
Website: not available
This is where I go when I'm in Cape Town. Rosabla is a radiant, expert colon therapist. I absolutely adore her!
Stellenbosh The HYDRO
Phone: 27 21 809 3800
Fax: not available
Email: not available
Website: not available
High Rustenberg Estate
The HYDRO is out of another place in time. It is a must-visit for anyone into health in the area. Nurses referred to as "Sisters" administer the colonics. They have wonderful services across the board and I just find the entire retreat enchanting.
Note: The LIBBE system stands for Lower Intestine Bottom Bowel Evacuation System. It Is an FDA Registered (Class II) medical device.
Trinity Health Foundation
Parktown North, Johannesburg, South Africa
Phone : +27 84 2556677
Email: briony@trinityfoundation.co.za
Websites: www.trinityfoundation.co.za
www.brionybotha.com
I use the Woods Gravity system and disposable kits.
SPAIN
---
Ibiza
Therapist: Katherine Ung
Phone: +34635122665 OR +447976610830
Email: Katherine@ibizacolonics.com
Website: www.ibizacolonics.com
Fully Disposable Equipment
I decided to try colonic irrigation for the first time while on holiday in Ibiza. I had thought about it for a long time and now seemed the perfect time to do it while enjoying this beautiful island. I booked a course of colonics with Katherine Ung. Not only am feeling fully 'detoxed' but Katherine has provided me with plenty of lifestyle and nutrition advice that I can take away with me to use when I get back home to the Netherlands. Thank you Katherine! – E.Brouwer