ROSE PROGRAM CERTIFIED COUNSELORS
ARIZONA
---
Renae Teel
Phone: (480) 822-8654
Email: Renae@renaeteel.com
Website: www.renaeteel.com
District: Renae sees clients in person in Arizona and works remotely, individually and in groups via Zoom or phone.
Renae came to this work over 15 years ago and has overcome a myriad of symptoms including endometriosis. She happily lives this cleansing lifestyle along with her family and enjoys getting creative in the kitchen to create dishes that the whole family can enjoy.
She now has 3 healthy children and since becoming a mother she has realized the importance of preconception cleansing, natural childbirth, and proper nutrition for mothers and children. She is passionate about guiding others through this beautiful journey of cleansing.
In her private practice, Renae works with clients intuitively to understand the root cause of their symptoms and to create an individualized cleanse to suit their needs & lifestyle. She also understands the importance of going at a pace comfortable for each person and helping them to create food that is delicious & satisfying- physically and emotionally. She has helped women to overcome issues with hormone imbalances, stubborn weight loss, acne, infertility, and emotional eating.
Renae is a Certified Nutritionist, Certified Colon Hydrotherapist, and has also completed the Rose Program Culinary Course.
AUSTRALIA
---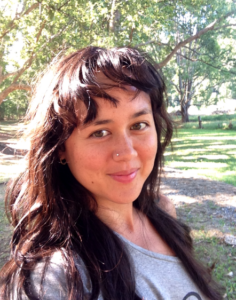 Casey Conroy
Phone: (+61) 432 618 279
Email: casey@funkyforest.com.au
Website: http://www.funkyforest.com.au
District: Casey sees clients in the Gold Coast, Brisbane and Byron Bay regions of eastern Australia and gives consultations via phone and Skype.
Casey Conroy, MNutrDiet, APD, AN is an Accredited Practising Dietitian and Accredited Nutritionist based on the Gold Coast of Australia. Casey currently provides nutrition counseling and consulting through her private practice, Funky Forest Health & Wellbeing, located on the Gold Coast (www.funkyforest.com.au). She also leads health retreats, trainings, seminars, and cooking classes on the Gold Coast and throughout Asia.
Casey has extensive training in detoxification, integrative and functional medicine, plant-based nutrition, and "non-dieting" approaches to weight management (including mindful, intuitive and attuned eating). She has a special interest in helping people to improve their relationships to food and their bodies, and enjoys finding creative solutions to food intolerances, digestive issues, and hormonal imbalances.
Originally a qualified veterinarian and wildlife researcher, Casey has experience in food & agricultural science and public health, and has unique insight into the overlap between human health and Mother Nature.
Casey is also a Level 2 Yoga Teacher and Certified AcroYoga Teacher, and has been helping people learn through experiential enquiry, yoga, pranayama, and meditation since 2006.
CALIFORNIA
---
Natalie Kling

Phone: (323) 420-8791
Email: nataliekling@gmail.com
Website: http://www.NatlalieKling.com
District: Natalie sees clients in West Los Angeles, and works individually and in groups with clients by phone.
Natalie Kling is a Certified Clinical Nutritionist, Certified Hydrocolonic Therapist, Detox Coach, writer and speaker on topics of holistic health and wellness.
She has a global online practice where she guides individual clients and groups of women to transform their bodies and minds by cleansing on a cellular level. These cleanses are designed to lead women to uncover their deepest power and step into their light.
A popular health advocate, Natalie's dedication to the truth in cleansing the body, mind, and spirit have made her an inspiring leader in a movement that is empowering women to rise up and serve their highest calling.
Natalie is a featured columnist for EvolvedWorld.com and a blogger on her own site, The Art of Clean Living (nataliekling.com.)
For more information, or to say hi, visit www.theartofcleanliving.com.
ILLINOIS
---
Laura Davis
Phone: (847) 204-6731
Email: naterd33@sbcglobal.net
District: Lake Villa, and via phone
I deeply care about the health and happiness of my clients. It is beyond fulfilling for me to help others with their diet and beauty from the inside out. As a hairstylist, I reach many people (mostly women) on a daily basis and I love having conversations with them about their diet and how they can improve their lives and beauty from within by implementing Natalia's program. I stress how this is all connected to how they look and feel on the outside. They can start to see clearer skin, more vibrancy, and natural beauty just by eating cleaner and cleansing their bodies. I also encourage them to use natural beauty products and hair color to enhance their look rather than the toxic chemicals in most products on the shelves. I am an advocate for women's health and beauty, I want to uplift the women in my world! I am still learning every day how to do this better and I am taking this journey right along with them. I AM in love with the journey and want to take everyone with me.
NEW YORK
---
Christian Henderson
Phone: (646) 707-1794
Email: Christian@purenutritionnyc.com
Website: http://www.purenutritionnyc.com
District: Christian sees clients in Manhattan and gives consultations via phone and Skype.
Christian Henderson, MS, RD, CDN is a Registered Dietitian and Certified Dietitian Nutritionist based in New York City. Christian has years of experience counseling clients in both the clinical and private setting. Currently she provides nutrition counseling and consulting through her private practice, Pure Nutrition, located in New York City (www.purenutritionnyc.com). Christian counsels a variety of committed clients seeking a range of unique health goals. Her special interests lie in finding creative, yet sound, solutions for digestive issues, vegan and raw food diets, pregnancy and weight management.
---
Brooke Alexander Seessel

LinkedIn contact: Brooke Alexander Seessel
District: Connecticut.
Email: balexanderseessel99@caa.columb.
Rose Program Certified Counselor & Complicated Grief Therapist Levels One & Two.
Brooke Alexander Seessel remembers picking organic, high water content leafy green & green vegetables from her family's garden as she grew up in Connecticut (where she still lives). Brooke believed from the earliest age the adage that "health is the greatest wealth."
As Brooke blossomed into adolescence and her twenties with the help of raw vegetables, fruits, & fresh oxygen from abundant walking, she thoroughly studied the works of Marilyn & Harvey Diamond through Fit for Life One & Two, A New Way of Eating, & The American Vegetarian Cookbook.  Brooke found these philosophies & the recommended orders, rituals, combinations, timing, juices, meals, recipes, hydration patterns, cleansing techniques, & exercises literally life-saving.
Brooke was introduced to Natalia Rose's work in 2005 when she discovered Natalia's first book (The Raw Food Detox Diet) at her local bookstore. Brooke quickly sought private telephone consultations with Natalia Rose & over the years read the rest of Natalia's publications and attended her workshops.  Brooke in particular appreciated her & Natalia's mutual focus on enhancing, cleansing, uplifting, & heightening the feminine. The clean & pure emphasis on fresh lemon juice with mountain spring water, raw leafy green & green vegetable juices, low starch raw, vegetable salads (no oil), & low starch raw vegetable soups (no oil) enhance & heighten Brooke's life and femininity and carry her health to ever higher levels everyday & evening.
.
---
Jeanette Tiomkin
Phone: 516.449.5287
Email: Jeanette@DiscoverYourHealingPath.com
Website: http://www.DiscoverYourHealingPath.com
District: Jeanette sees clients on Long Island and throughout the NYC boroughs. She also offers consultations via phone & Skype.
I came to the Rose Method when I experienced debilitating health issues that started to define my life. The Rose Principles helped me begin the journey towards improved health with detoxification and nutritional awareness around how the American diet has led us to a state of "dis-ease." I opened my mind and heart to new possibilities and regained a natural trust in my intuition, a reward I could not have anticipated.
My practice emphasizes the individuality of each client. I strongly believe this method can be adapted to suit anyone's needs and particular lifestyle because for some, small changes can yield large results. My clients deal with a myriad of issues and because I understand how hard it is to achieve wellness; I am empathetic to these struggles and work hard at addressing their needs.
In addition to being a Rose Program Certified Counselor, I'm a Certified Holistic Health Coach, a member of AADP, a Woods-Certified Colon Hydro-therapist and Certified Fitness Trainer. I received an undergraduate degree in Business Management from Hofstra University and have many years of work experience in both corporate and small business environments. I love all things nutrition and fitness (especially yoga and Pilates) and I'm a true foodie especially when it comes to organic farm-to-table cuisine.
---
Amos Machanic, Jr.
Phone: 646-450-6953
Email: amosmachanic@gmail.com
Website: coming soon!
District: Amos sees clients locally throughout all boroughs of NYC, and offers consultations remotely via phone or Skype.
I discovered Natalia's work while touring the world as a dancer with the Alvin Ailey American Dance Theater. While on the road I became a health enthusiast when faced with the challenge of trying to keep up my energy levels while globetrotting and performing. To say that the ROSE program changed my life is definitely an understatement. The energy, clarity and vitality that emerged as a result of applying the ROSE principles transformed me. I was, and still am high on life. After participating in the Advanced training workshop with Natalia Rose herself I realized that this information was too valuable to keep to myself. I am more than honored to be a ROSE certified counselor. It is my mission to help people live healthier, happier and more soulful lives by bringing them into alignment with who they really are through health and nutrition. My goal is to eradicate the distraction of an unhealthy body so that we can all do what I believe we came to this planet to do, and that is to let our light SHINE.
PENNSYLVANIA
---
Marlena Torres
Phone: (609) 634-3768
Email: marlena.torres@gmail.com
Website: http://www.marlenatorres.com
District: I work with clients locally in Lancaster, PA, and remotely via phone or skype.
Marlena Torres is a certified clinical nutritionist and colon hydrotherapist and has been in private practice for three years.
Marlena has been passionately living the cleansing lifestyle and sharing what she has learned about deep tissue cleansing ever since she discovered it as the secret to weight loss, digestive strength, true health, abundant energy, and pure joy.
When working with Marlena you will get highly personalized guidelines for meals and lifestyle practices that honor your needs: physically, emotionally, socially, and psychologically. You will learn what you need to integrate into your lifestyle to achieve the health and life that you desire. Marlena also supplies you with specific tools to get you to where you want to be.
Because Marlena understands the necessity of support as we heal physically and emotionally, she believes that support is essential. When you work with Marlena she is there to support you every step of the way.
In addition to nutritional guidance, Marlena also offers juice fasting guidance for both mini fasts and long term fasts as a part of her practice. Marlena provides personalized pre and post fasting guidance, as well as extensive detoxification guidance throughout your fast to make sure you are feeling amazing and progressing as you should during a juice fast to achieve the highest level of health imaginable.
Marlena has a BA in English through Millersville University of Pennsylvania, and her nutritionist certification through the Natural Healing Institute of Naturopathy.
TEXAS
---
Lauren Talbot
Phone: (908)334-0091
Email: lauren@theglowdetoxdiet.com
Website:http://www.theglowdetoxdiet.com
District: Lauren works privately with clients throughout the Dallas Metroplex, in addition to being the Nutritionist at exhale spa- Dallas. Lauren also works remotely via Skype and phone.
A Certified Clinical Nutritionist, Lauren works with health and beauty conscious clients looking to transform their skin, body, energy, and mind, through a wholesome, and naturally detoxifying diet and lifestyle.
Understanding the Natural Laws of digestion, and passionate about food, family, and relationships, Lauren's greatest desire is to guide, inspire, and educate her clients to take charge of their lives, and live at their highest, most radiant and beautiful self.
During your initial consult, Lauren will provide you with the tools you need to make empowered decisions outside of her office, and design a customized dietary plan that meets your personal needs and lifestyle.
When working with Lauren, you will experience the knowledge and passion she brings to an intelligently cleansing lifestyle, and uncover the principals and tools needed to radiate health, confidence, and beauty for a lifetime.
Lauren is a graduate from the Marshall School of Business at the University of Southern California, and is certified through the Natural Healing Institute of Naturopathy.
Phone: 314-809-2439
Email: rande@rmwellness.org
Website: http://www.randemoss.com
District: Rande sees clients via Skype or locally in Walla Walla and the Tri-cities area in Washington state.
Rande Moss is an Eating Psychology Coach who discovered the power of the detox lifestyle over 10 years ago.  Her journey has not been a straightforward one and has included healing a lifetime of binge, emotional, and compulsive eating.  She approaches detoxification in a gentle, intuitive, incredibly personalized way while also addressing unsupportive habits, limiting beliefs, and painful body image.  Rande has blogged her way through both a 70 and a 90 day juice feast. She thinks that the forest is heaven and that colonics are magic.
TORONTO, CANADA
---
Elaine Brisebois
Phone: 416-712-0343
Email: elaine@elainebrisebois.com
Website: http://www.elainebrisebois.com
District: Elaine meets with clients in downtown Toronto and remotely via telephone and Skype.
Elaine Brisebois is a Certified Nutritionist and Detox Counselor. She helps people across the globe shed excess weight, improve digestion, and heal their relationship to food. Elaine believes in a "real food" approach to health and wellness that is rooted in optimizing digestion and includes ongoing and intelligent cleansing. Through 1-on-1 consulting, group coaching programs, and interactive workshops it's Elaine's goal to educate and inspire others to be proactive when it comes to their health so they can live a life in a body they truly love.
Elaine received certification as a Nutritional Practitioner through the Institute of Holistic Nutrition in Toronto, Canada and holds an Honors Bachelor of Commerce from the University of Guelph, Canada.
RUSSIA
---
Olya Malysheva
Email: olyamalysheva@gmail.com
Website: http://salatshop.ru/
District: Moscow, Russia (also available via Skype)
From the age of 18, Olya has studied natural healing and holistic medicine. While searching for physical and emotional balance, she tried many methods — from yoga and Ayurveda to a vegetarian diet, raw foods and fasting. Every system had its benefits, but none of them answered the question of how to keep balance in our modern world.
With Natalia Rose's approach, Olya has found her way to the perfect balance and believes we shouldn't have to choose between effective digestion and tasty food. Vitality, consciousness and joy — this is what the detox lifestyle means for Olya. She shares her experience and daily healthy tips with thousands of readers on her blog, salatshop.ru. She also consults private clients at Aveda Spa in Moscow and leads seminars on the detox lifestyle.
ZURICH, SWITZERLAND
---
Sandra Gross
Email: sandragrosshealing@gmail.com
Website: www.sandragrosshealing.com
District: Zürich, Switzerland and worldwide (online via Zoom or Skype).
My name is Sandra Gross, a certified Rose Program Certified Counselor, trained by Natalia Rose. I am a German living in Zürich, Switzerland. I offer nutrition and cleansing consultations through personal sessions or online via Zoom or Skype. Feel free to reach out to me via email any time. For in-person sessions I am available in Zürich.
A conscious cleansing lifestyle can transform your life on all levels. If you are interested in conscious living while looking for the best way to stay healthy and fit, you are welcome to learn how to be mindful and non-judgmental while moving towards sustainable change.
Feedback from my clients indicates that they often experience a sense of lightness and increased happiness following an individualized nutrition plan and tips for a healthy living style. Many have discovered insights within themselves, enabling them to make decisions and find the strength and inspiration to take meaningful actions. Clients frequently report a heightened sense of calmness and an improved commitment to their health, often incorporating exercise and mindful practices into their lifestyle.
ASIA: MACAU SAR
---
Katya Maia
Email: katya@katyamaia.com
Website: http://katyamaia.com/District: Katya Maia is based in Macau, where she advises clients in person and offers consultations via phone or Skype worldwide.
Driven by a life long passion for all things wellness, Katya has dedicated herself to the inspiration and support of people aspiring to live a healthier and happier live.
Being certified as a holistic health coach and a raw food chef, Katya's personal wellness journey brought her to the detox approach to wellbeing. Natalia Rose Program became a knowledge reserve for clients and herself alike.
Focused on raising awareness of the benefits of a healthy lifestyle, Katya is currently based in Asia (Macau SAR) where she has cofounded Greens Kitchen & Juicery, the city's first whole foods kitchen, cold pressed juicery and artisan bakery, and works to spread positive energy through her other wellness practices and projects such as wellness and lifestyle magazine Live & Love Mag.