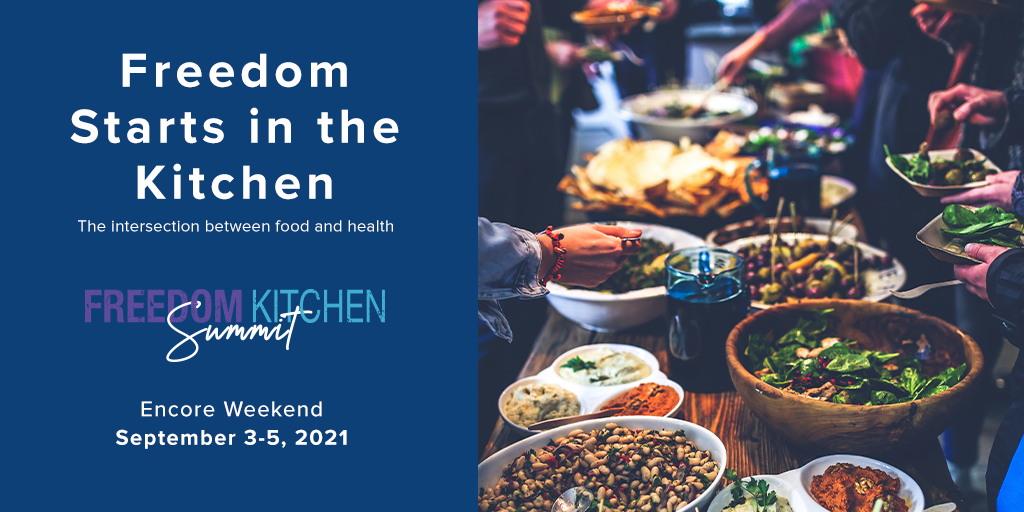 FREE Freedom Kitchen event this Encore Weekend
Hi everyone!
I've got some great news! People have been asking how to get access my interviews over at The Freedom Kitchen Summit that premiered last week.
In fact, the Summit received such a positive response … that we're bringing it back for one more weekend!
From this Friday, 5:00pm EST, we're giving you another chance to watch the entire summit for free.
Click here to watch all of the interviews of The Freedom Kitchen Summit now.
This is your second chance to binge on all of the top talks and tips on how we can all live better and do better.
And if you didn't catch it the first time round … here's a taster of the topics:
The keys to keeping it clean in a world full of toxins
How our community can create a culture of conscious consumerism
New, healing ways to nourish your body, mind, and soul
Click here to register for the free encore.
And here comes the cherry on the cake…
If you want to upgrade and grab a Freedom Kitchen Access Pass (to own all the talks and videos + other bonuses) you can use this discount code: TFK2021! to save 15%!
The access pass bonuses can unlock some serious value for you – click here to see the access pass bonuses.
Enjoy the interviews!
Natalia