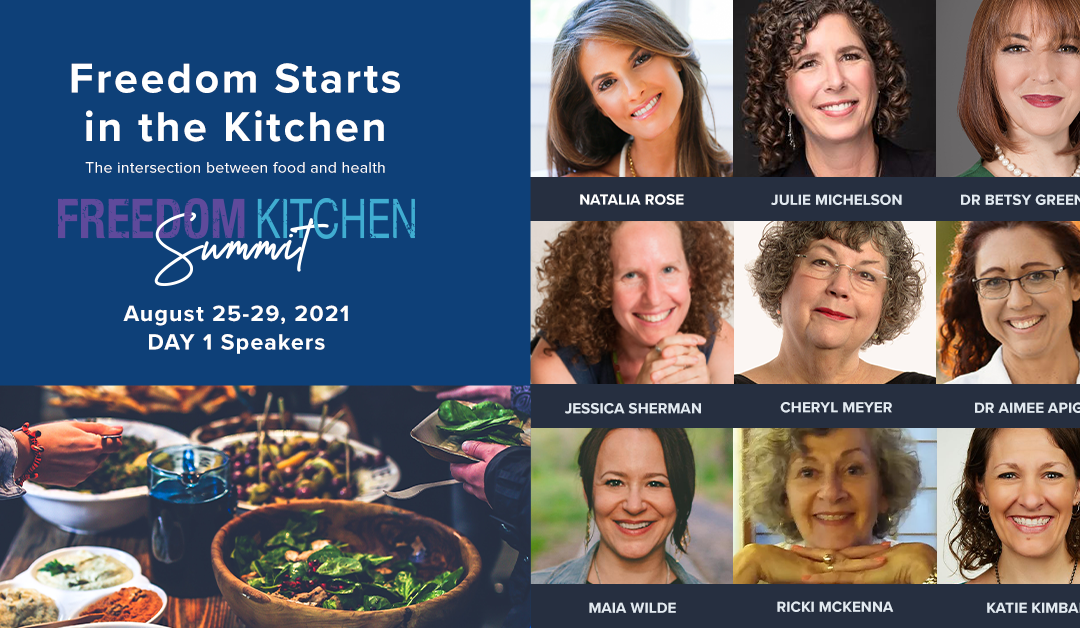 The Freedom Kitchen Summit: Are you in?
Hi everyone!
I just wanted to remind you about your invitation to join us today at The Freedom Kitchen Summit!
This summit is going to be seriously useful if you're looking to:
Learn how to detox your kitchen and your life
Find ways to nourish your body, your mind, and your future
Connect with a community that cares about clean and conscious living.
This event is a mastermind of experts coming together with solutions to take back our freedom, throw away the toxins, and help our families thrive. 
Because when we know better, we do better.
And we really need to do better! So if you want to make a change… I really recommend you sign up for this. Because this free event is jam-packed with simple steps that we can ALL take today… for a healthier tomorrow.
And if you're still undecided, look at it this way: you sign up for free. Plus, upon registration you get access to lots of great free gifts. 🙂 And, you don't lose anything by checking it out.
In loving service,
Natalia
PS: I'm keynote speaker at this great event and I know you will love this! Sign up and watch for free right here.