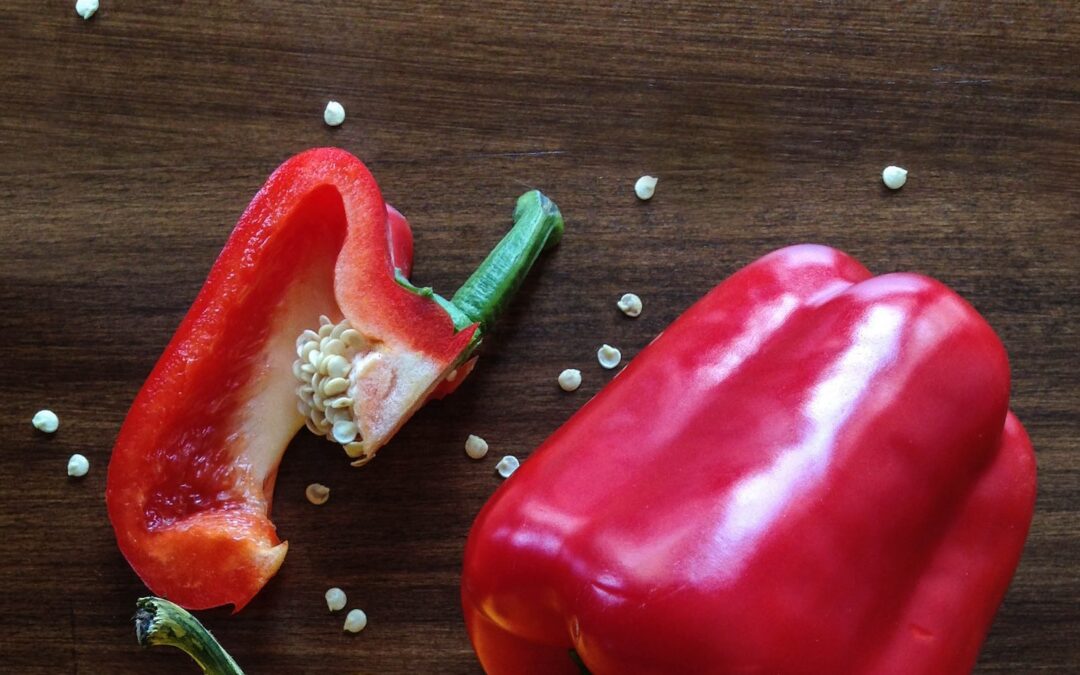 Roasted Red Pepper Soup with Harissa
INGREDIENTS
2 tablespoons extra-virgin olive oil
3 garlic cloves chopped
1 medium onion, chopped
3 large ball peppers, cored, seeded, and chopped
2 tablespoons tomato paste
1 tablespoon harissa paste
4 cups All-Purpose Vegetable Stock (see page 92 of The Fresh Energy Cookbook) or water
Kosher salt and black pepper to taste
METHOD
Heat a large saucepan over medium heat and add the olive oil. Add the garlic, onion and red bell peppers.
Cook slowly until the onions are translucent (about 8 minutes)
Stir in the tomato paste and harissa.
Add the vegetable stock or water and bring to the boil.
Turn down the heat and simmer for 30 minutes.
Puree the soup using an immersion blender or in batches in a blender or food processor.
Season with salt and pepper as desired.
SERVES 4
Recipe from The Fresh Energy Cookbook, by Natalia Rose and Doris Choi