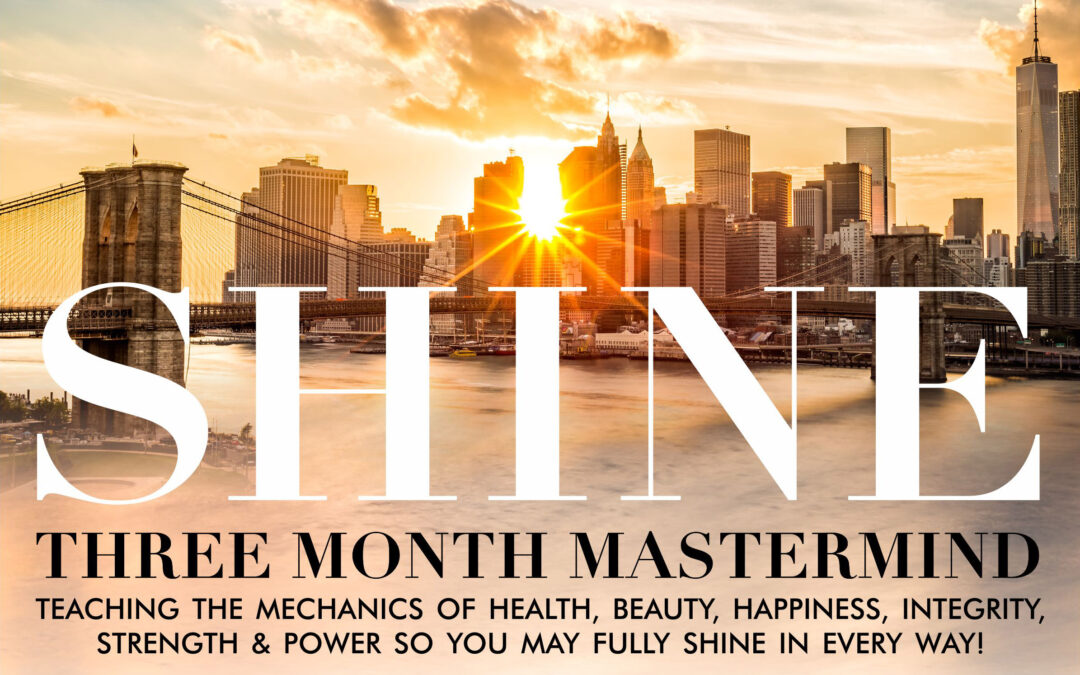 We are SO thrilled to announce the launch of the biggest NRI transformation event yet!
The SHINE! MasterMind will launch live on Saturday, October 23, 2021 in New York City (and virtually for our global audience), then carry on entirely virtually for three consecutive months, to bring about a full transformation!
Best of all, the MasterMind will take place over the most challenging period of the year, covering you through Halloween, Thanksgiving, Christmas, and New Year's! This way you start out 2022 already feeling strong, healthy, and empowered!
The SHINE! MasterMind will focus on the four deeply interconnected core components of our being: our body, heart, mind, and soul.
Body: We will work to remove all of the obstructions and accumulated waste from your body so you can lose any and all excess weight, restore balance to your hormones and all physical systems, and remediate your symptoms and illnesses.
Heart: Together we will strive to eliminate a lifetime's worth of accumulated negative energy in your heart center, enabling a higher octave of energy to reside in that sacred space.
Mind: We will purify your mind field of accumulated waste from the world's influences
Soul: Side by side we will endeavor to reverse the trend of disruptors diminishing our soul-radiance quotient.
SHINE! MasterMind incudes 8 live Zoom Sessions, 6 audio recordings, and 24/7 access to our online community!
Find out more info here
Register by Oct 22 for Early Reg Discount!
Hope to see you there!
in loving service,
Natalia