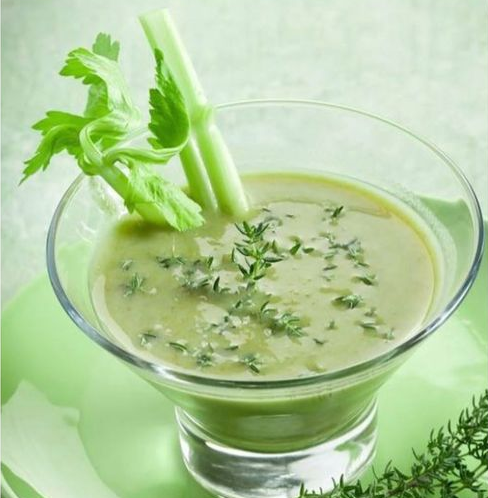 RAW CREAM OF CELERY SOUP
Raw soups make a beautiful meal or snack all on their own. This recipe is Extremely Green Detox-friendly, combines neutrally, and can work as a bridge from day to night!
INGREDIENTS
4 stalks celery, chopped
2 cups fresh celery juice
Juice of ½ large lemon
1 avocado, pitted, peeled, diced
1 tsp fresh thyme leaves
Salt and pepper to taste
METHOD
Blend all ingredients together in a blender until smooth.
Add salt and pepper as desired.